The original "Jass Two"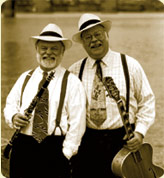 History

Jass Two started in 1994 when famous Portland bandleader Teddy Deane of the Swingline Cubs and The Holy Modal Rounders called Steve Boden to work the Columbia River sternwheelers. They were featured talent aboard the "Queen of the West", the "Columbia Gorge". They also played aboard the "Crystal Dolphin" and "Portland Rose".

Teddy now lives on San Juan Island, WA and continues his musical adventures with the Fly Right Boys

Visit: www.teddydeane.com

"I always enjoy having these guys on board. Their music is great and they tell almost as many stories as I do. They really know how to give the crowd what they want to hear; and I always hear compliments about them."
(Capt. Tom Cramblett, Sternwheeler Columbia Gorge)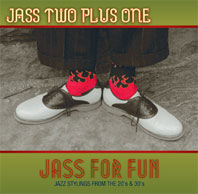 Jass Two Plus One '02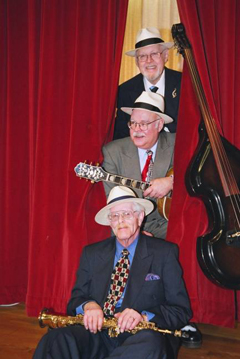 .
The act became Jass Two Plus One in 2002 with ace reedman Joe Wimmer on clarinet and the late Jack Stevens on bass.
Jack was the essential bassist. He was a big, solid man who really knew early jazz, and was totally committed to the beat. Jack helped polish the comedy and explore the classic jazz standards of the Twenties and Thirties.
.Jass Two Plus One went on to play nightclubs, conventions, summer concerts, retirement venues, and casuals of every type.
.
Order our CDs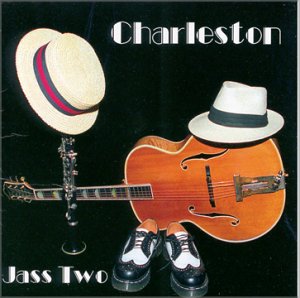 .

Jass Two Plus One '05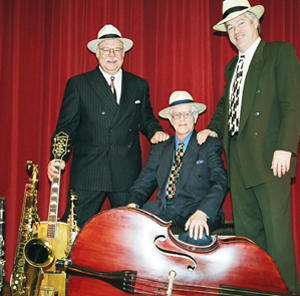 .
.

.

.JassTwo Plus One - 2005 - 2009

John Walling, known for his extensive bass expertise in Jazz bands and orchestras, joined the group in 2005. His brilliant, jumpin', rhythmic drive, counterpoint and backing vocals elevated the vintage sound to a new level.

Joe Wimmer, a seasoned, veteran reedman also knew vintage Jazz and had great fun playing it for people. His zany approach delighted countless Jass Two Plus One audiences

Jass Two Plus One
2009-2017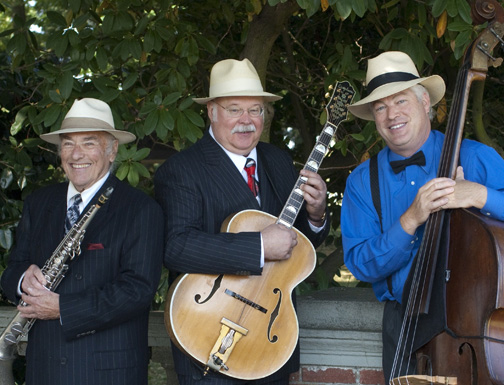 .

.

.




In 2009 Dick Saunders joined the group. His artistry, honed by a lifetime of performing from Borscht Belt to Hollywood, fit perfectly with Jass Two Plus One's Vintage Jazz format. He "stole the show" in live performances. Dick left his lasting legacy of music as featured reed soloist on the CD "Jass For Fun".

These men helped establish Jass Two Plus One as one of Portland's finest Jass trios.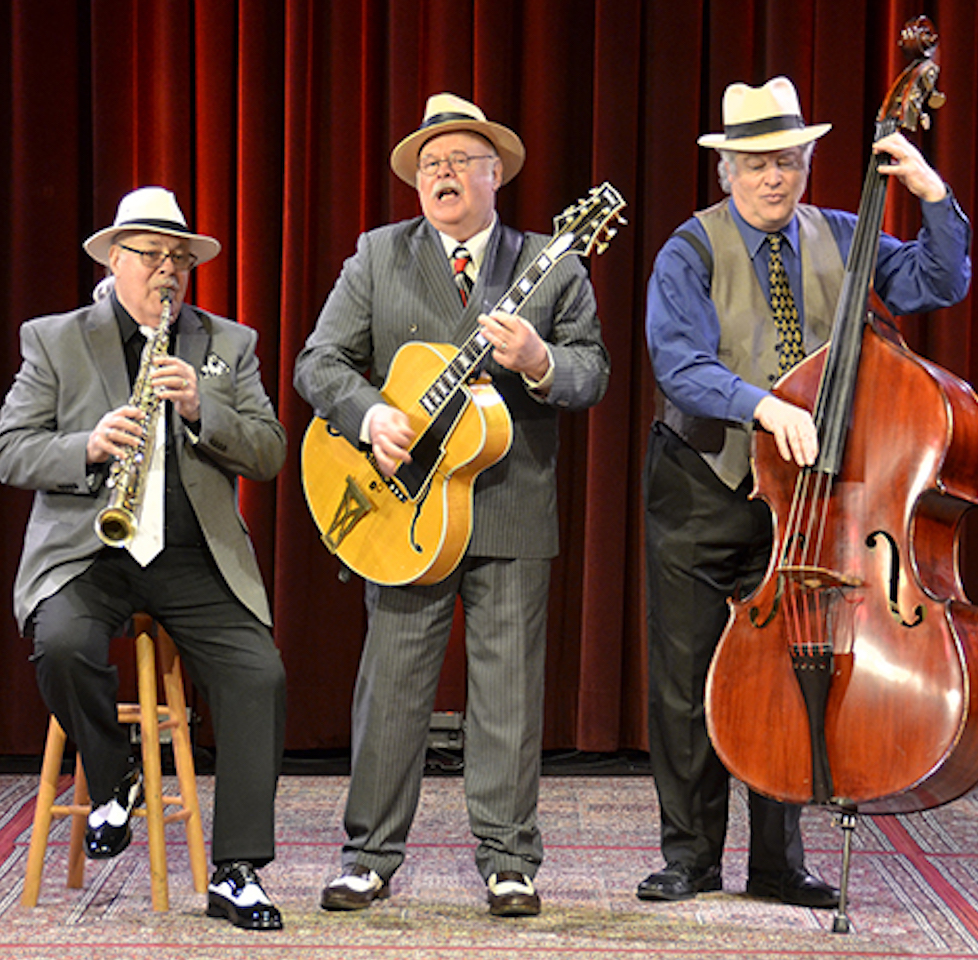 Jass Two plus One ~ 2018