Brand new CD Now Available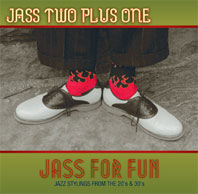 "Jass For Fun", our latest, features Steve Boden, Dick Saunders and John Walling. This album is made up of the "fun" tunes we love to play in our shows. Classic Standards like "It's Only a Paper Moon" and '20's Novelties like "At The Codfish Ball" (Originally sung by child star Shirley Temple) are heavily requested favorites. Each of these great tunes has its own unique essence we have so much fun with, just as did the earlier musicians on bandstands and in studios worldwide.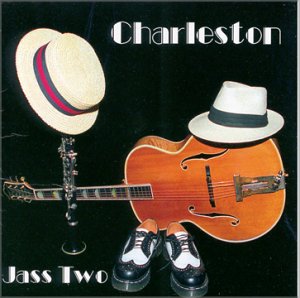 "Charleston" Revere Records RVR-996
available on CD

Charleston" was recorded for Revere Records by the original Jass Two, Teddy Deane and Steve Boden with Louis Ross. This is a time machine of classic early standards including "Blue Skies", "Five Foot Two" "As Time Goes By" and "St. Louis Blues".